Serving the central Ohio area since 1984, we are proud of the reputation we have earned for our outstanding service and quality workmanship. We take great pride in the work we do and the quality of service we provide to our customers. Excellence in customer service and customer education is very important to us.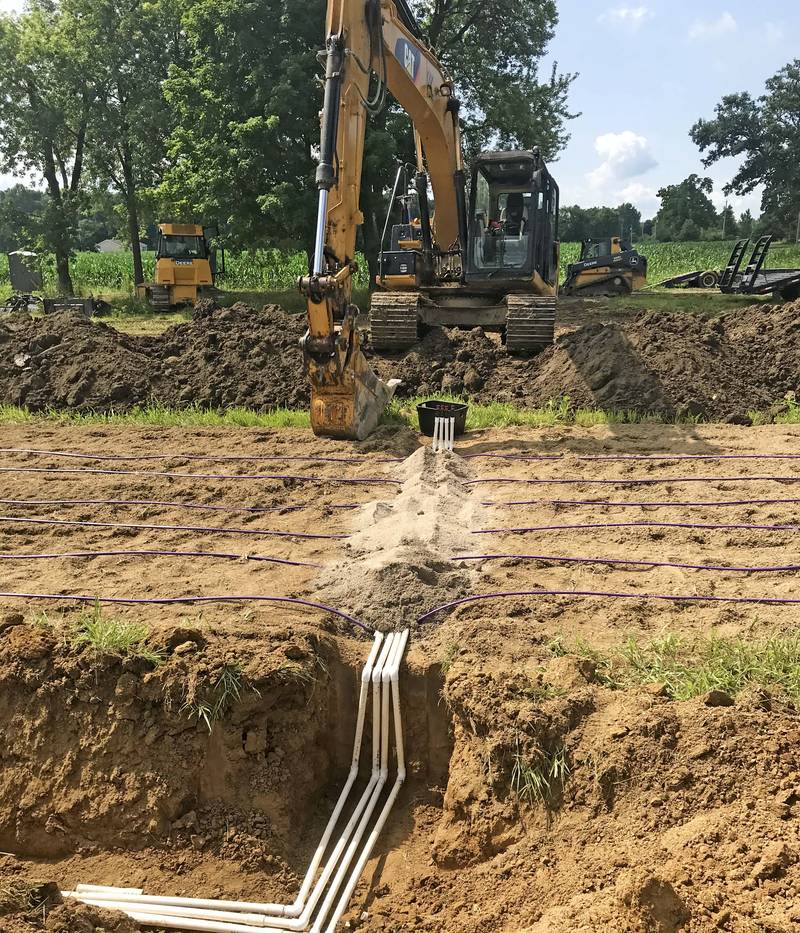 We offer a wide variety of services, including the following:
Basement digs:

 

Foundation excavation for new builds and footings.
Building pads:

 

Build up of clay and/or sheepsfooting material to produce subgrade on new structure projects; barns, buildings, etc.
Downspouts:

 

Underground piping attached to the gutters on residential and commercial buildings.
Engineering:

 

Professional engineering and design for all phases of sewage treatment systems and feasibility studies for residential (new and existing), developments, and large projects.
Lot Drainage:

 

Installaltion of field tile. Grading.
Driveways:

 

Cut in and installation of stone driveways and roadways. Topdressing with clean limestone. Repair; grading and vibratory roller to compact base and binder materials.
Septic and Sewage:

 

All types of septic system installation and service.
Site development:

 

Grading, tree and brush removal. Raw land changed into workable building lots.
Utilities:

 

Trenching for electric and waterlines installed.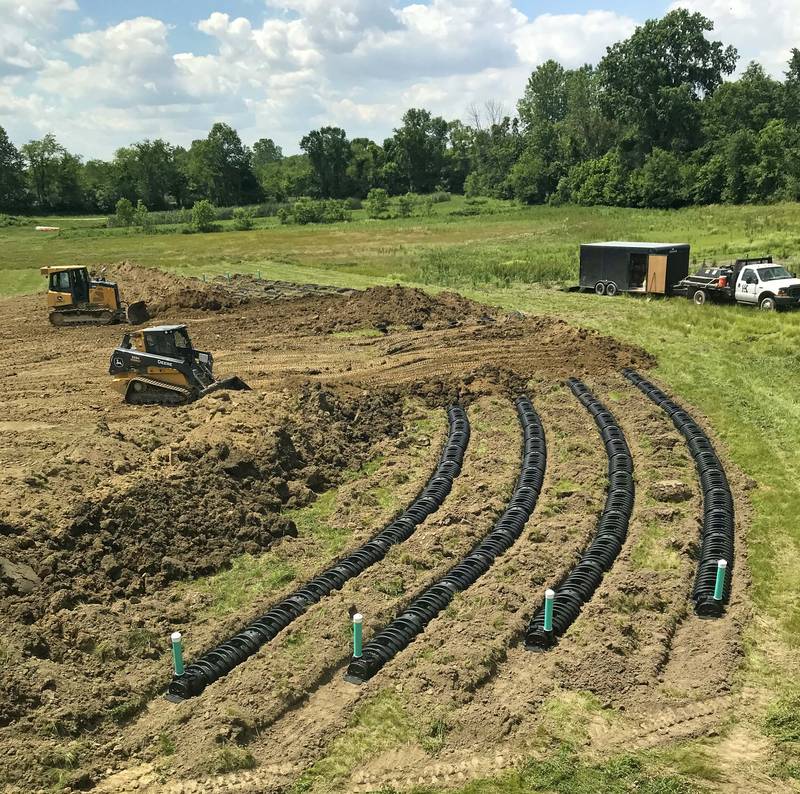 Free Estimates
Give us a call today to find out how we can help get your job done right the first time!